« February 2006 | Main | April 2006 »
30 years ... a struggle that still continues today
30 years ago today, a coup d'état, one of, if not the bloodiest in Latin America, continued a process that was already in place, at an accelerated pace and destroyed, killed, tortured, abused many generations of Argentineans. One can barely imagine cruelty like the one that was shown. More than 30,000 people disappeared, countless had to escape in order to survive and tell the world what was going on. The Dirty War happened during that period.
This terrible history in Argentina has an amazing side to it though, people like the Madres de Plaza de Mayo (Mothers of the Plaza de Mayo) and Abuelas de Plaza de Mayo (The Grand-Mothers of the Plaza de Mayo) and many Human Rights and Social Movements organisations AND individuals that STILL keep on fighting for a just society and a better country. These are the same "crimes" that many people committed, they wanted a country were everyone would have the same chances, where there wouldn't be terrible inequalities.
There will be many events in Argentina. I am not there unfortunately, but my family is and so it's as if I was there, with them. We do what we can from where we are.
That's my past, my present and is my future. I REMEMBER and I WILL NEVER FORGET!

March 24, 2006 in Argentina | Permalink | Comments (3) | TrackBack
Being not truthful
This is really amazing stuff!!!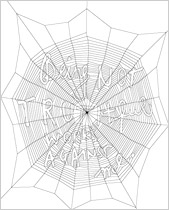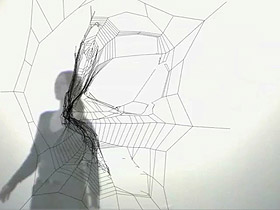 Ralph Ammer and Stefan Sagmeister have teamed up to create an installation which was first exhibited at Austrian Cultural Forum last week in NYC.
(Via we make money not art.)
March 20, 2006 in Geek Stuff | Permalink | Comments (0) | TrackBack
Weekends and work in Sydney, memories
With all the new amazing stuff that I started doing with my life recently, there's also the "other" side of my life which still amazes me, i.e. work. Yeah, it's a fantastic ride to be working for Rising Sun. Amazingly so that I am in the office on Saturday (got a call since one of our servers was unavailable) and I don't feel out of place.
This reminded me of the time when we worked tirelessly in the 6th floor of our then headquarters in the beautiful city of Amsterdam, on a great summer, to release the new content management system that was powering the website of Greenpeace International. I remember waves of emotions (it was a troubling time as well on an emotional level) but the energy and very strong friendships that were built on those long days and nights coding, are still present. I feel the same again! Even though I am not working as intensely as I did back then (i.e. I still have weekends, I go flying and surfing) the feeling of pushing towards a common goal, in this case, delivering all the amazing visual work on the movies we are working on (Superman, Charlotte's Web and some more which I can't mention). It's great and invigorating!

March 18, 2006 in Australia, Friends, Geek Stuff, Web/Tech, Work | Permalink | Comments (3) | TrackBack
Stop procrastinating ...
Many of you, geek friends, will have heard this title (stop procrastinating) through the Ruby on Rails crowd. But this post is not about technology or web applications.
I've recently decided it was time to stop putting off some of my dreams and actually do something about it. It seems blindingly obvious that one should do that. However it's not as simple as it seems, sometimes one needs a bit of incentive from friends and family. In this case, I have to say that Danielle has been the most supportive person and it's only thanks to her love and support that I am able to fulfil these dreams!
A week ago I did a TIF (Trial Instructional Flight) at Moruya AeroClub on a Skyfox Gazelle (note: the picture is not from the actual airplane I flew). It was an exhilarating experience! And last Saturday I flew again, for my first training flight, but this time on a Cessna 152 (again, same note applies, this is not a picture from the actual plane I flew). Graham White is the CFI (Chief Flying Instructor) at Moruya AeroClub. The first lesson with him was very good, he seemed to me to be a very experienced instructor and I had a good feeling about flying with him. Now I guess, I just need to carry on learning (like most things in life, learning to fly is probably a life-long endeavour) and start flying more regularly.
On Sunday, Geoff organised a Surf lesson as the Broulee Surf School! That was AWESOME! We had a great instructor, a young western australian girl called Sky and a beautiful day! I am sore today from the surfing but it was one of the most amazing experiences. 2 hours in the water, I wonder sometimes how instructors manage to get us out of the water, I wanted to stay and try to catch a wave!!! However I was exhausted and I think that's how they manage it! :) Danielle and I have a mini-mal surfboard, which we will now use regularly when we go to the South Coast, as I need to practice! Surfing was more complicated than handling a plane, at least it requires a higher level of fitness and balance :) In my first hour of flying a plane, I could hold a level, climb, turn and descend ... however after two hours of surfing I still can barely stand up on the board :)
So, my plan is to work all the way to a PPL (Private Pilot License) first and maybe continue with more certifications (or endorsements) for IFR (instrument flight rules) or Night VFR ... and maybe more ... And on the surfing side of things, again, a life-long adventure ... :)
YAY!!!
March 13, 2006 in Australia, Flying, Surfing | Permalink | Comments (2) | TrackBack